Apple is working on a new Apple watch strap with batteries, according to idropnews.
Apple will improve its apple watch in each iteration, and the latest Apple watch series 6 comes with a new oxygen sensor, faster processor and sleep tracking. Despite many advances, the apple watch's battery life is limited. Apple is aware of this limitation and may be working on an innovative solution, which has been reported a new patent by apple.


A patent granted by the patent and trademark office last week describes the future Apple watch strap, which shows that it will contain batteries to provide extra battery life for smart watches. The strap will provide more power to the apple watch without increasing the size of the body. The strap will then be connected to the body and transmit its power to the watch when needed.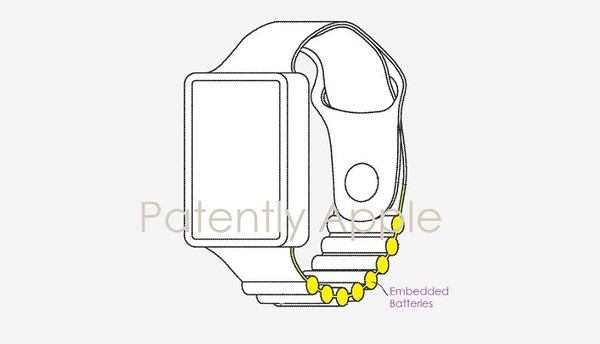 The strap will consist of a series of batteries with connectors that transmit power between each battery. These batteries and their connectors will be housed in an internal or external frame to prevent bending damage to the internal circuit.